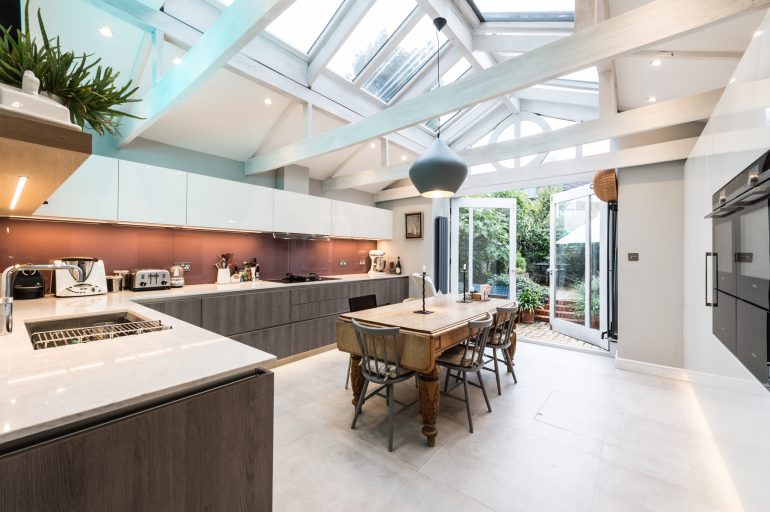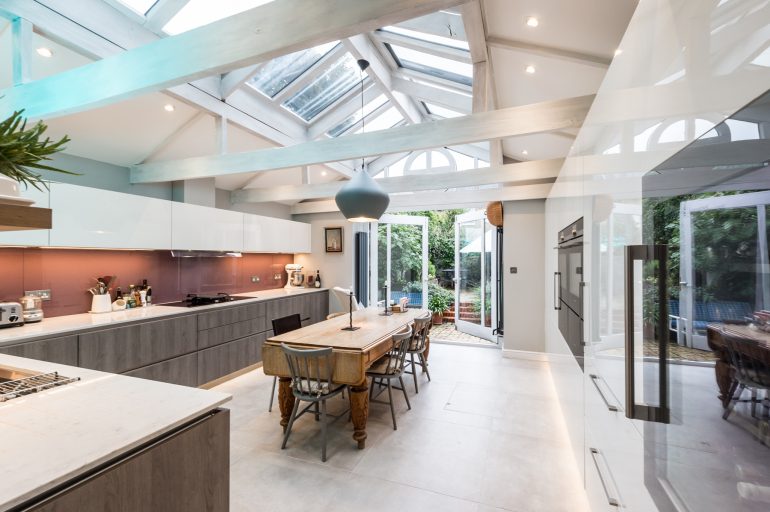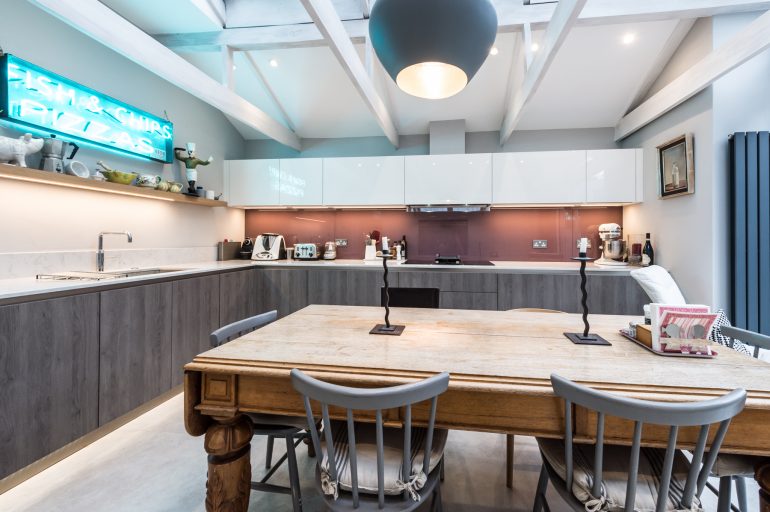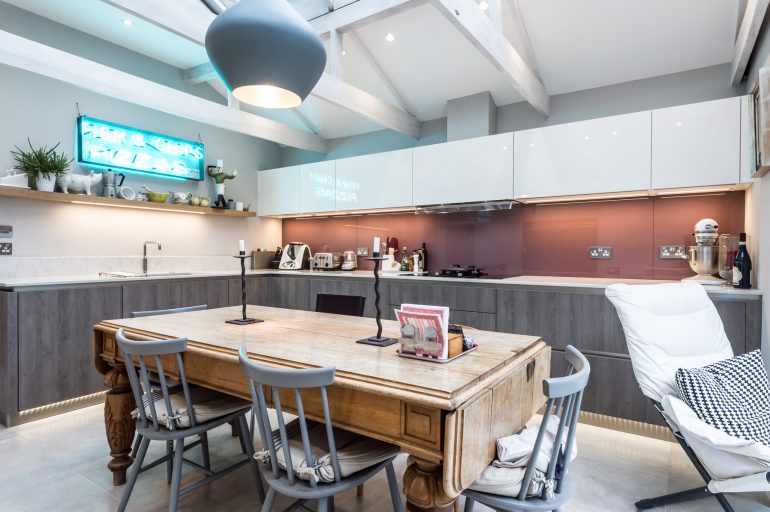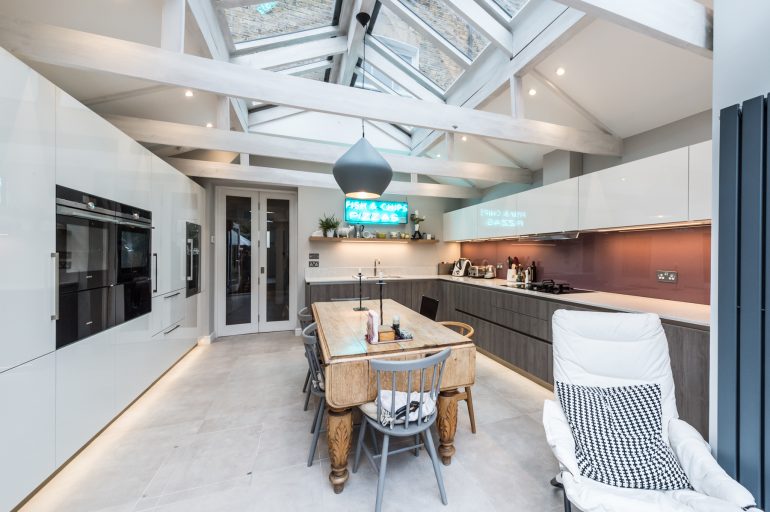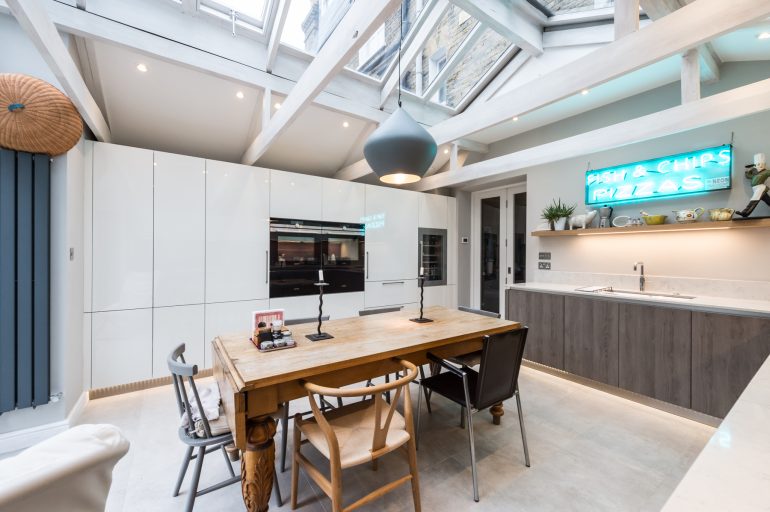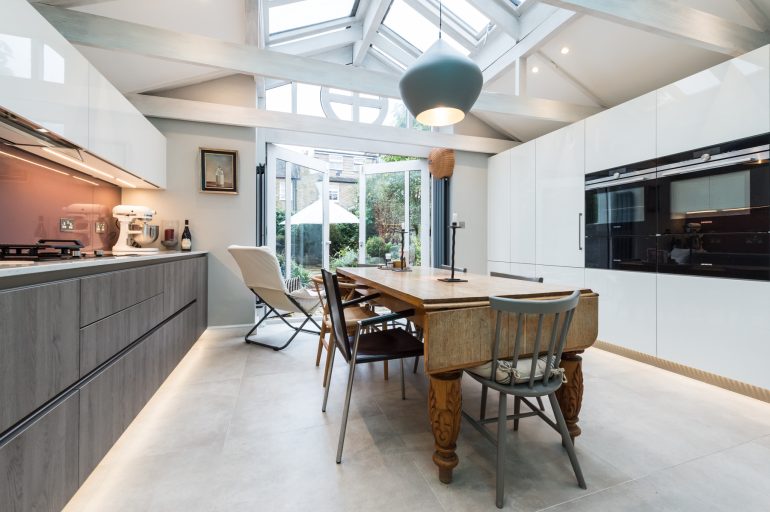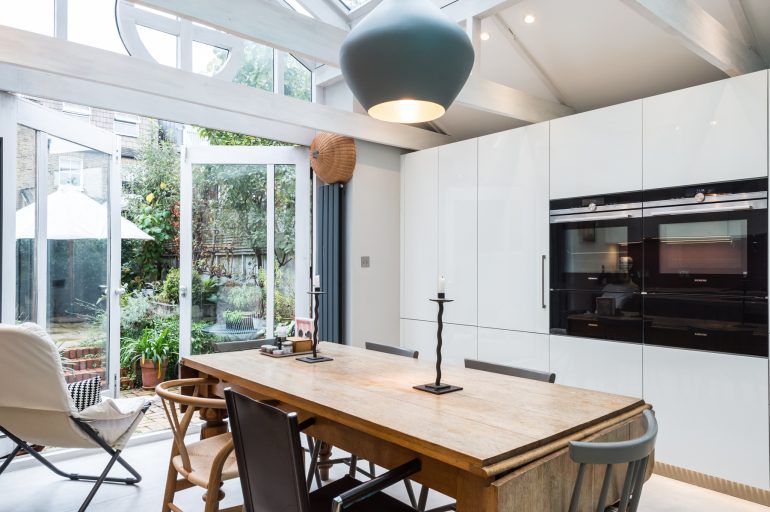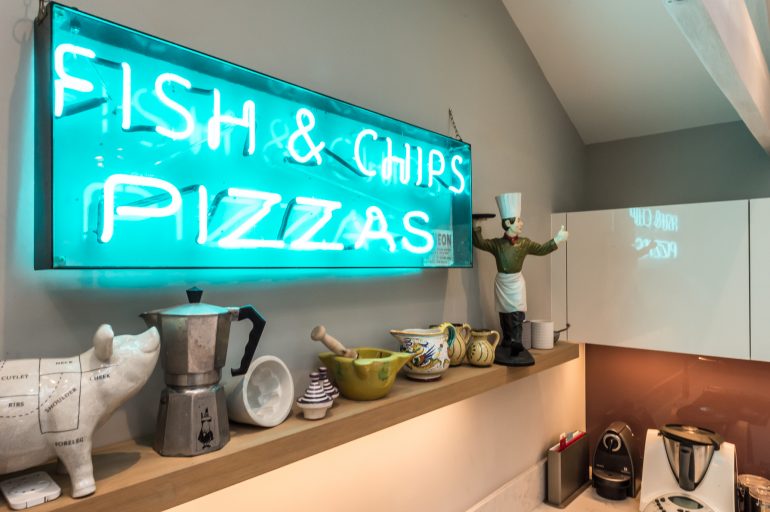 The client, a professional caterer, had been using her existing kitchen a great deal during the past 20 years and it was time for renovation. The beautiful Japanese Oak conservatory style roof needed a complete overhaul and the flooring was to be replaced.  Special requests were for a concealed spring loaded up mixer lift, an extra large sink and a 'French' style fridge/freezer with integral ice maker integrated behind furniture doors. We also incorporated a Quooker boiling water tap, pull out waste separation bins to the right of the sink, internal drawers either side of the hobs and a full height pull out Tandem larder unit. Wiring for the 50's neon sign was hidden in the shelf above the sink and the massive original transformer was concealed in a wall unit.
The details
Budget: £38,500
Location: London SW12
Designer: Mark Plant
Collection: Fusion Linear
Finish: Mirror gloss/synchronised melamine woodgrain
Work Surfaces: Quartz
Appliances: Siemens: oven, microwave, warming drawer, domino hobs, dishwasher, wine cabinet. Elica: extractor. Kohler: sink. Liebherr: fridge/freezer. Quooker: boiling water tap.
See something you like?